Last week I finally met my mother's 2nd cat, Silly a.k.a. Priscilla. She was so affectionate, cute and friendly. She bounced around the apartment and demanded attention and love. Very sweet.
Here she is…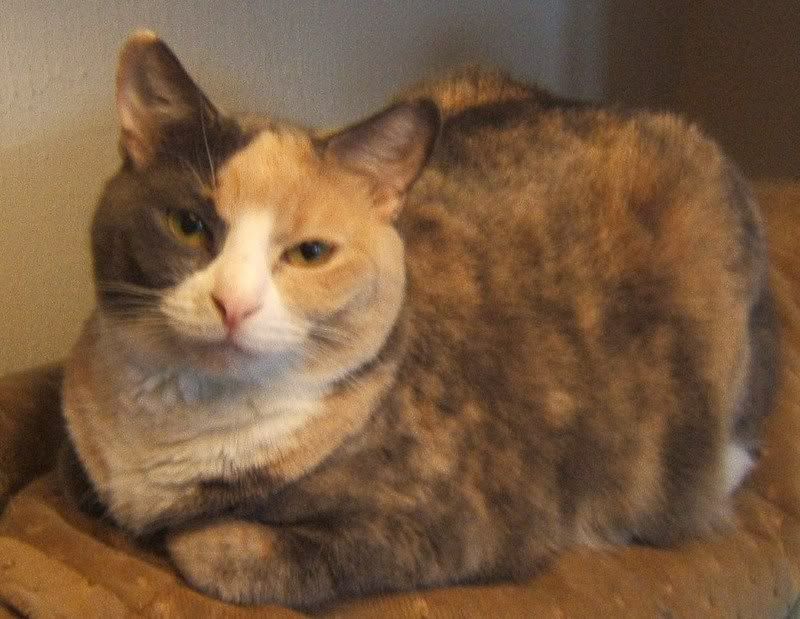 Last night, my mom called me. She told me that she was sitting in her living room and heard something hit the floor in her dining room. She walked into the room to see what had fallen.
Silly had been running about playing as usual. What my mom found was Silly lying under a chair, totally still. Oliver, her male cat(18+ lbs.) was just sitting there looking at Silly. My mother called to Silly, who would normally run to you when you call, and nothing. She reached over and picked her up and she was limp. She was about to attempt CPR when she noticed that Silly has released her bowels.
Silly was dead.
We think she must have died of a brain hemorrhage. She died instantly in the midst of playing.
Silly will be missed.
The worst part is that my mom could not bury Silly because in MA. the ground is frozen solid. 🙁
Blessings for Priscilla's crossing.