hehe
I am not sure if any of you remember but I adopted two stray kitties last Spring, Brigid and Sophie, who ended up each ALREADY being pregnant and each having 4 kittens.
Well, we had to move and I was looking for boarding et al. It all worked out. The kittens were adopted out and or placed in pet shops. Brigid and Sophie are now about 1 year old and happy as clams.
But…I had never seen their mother. They were born and lived the first 4 months of their lives in the apartment complex of my S.O. He has tried and tried to get a photograph of her to no avail…until today! woohooo!
Here is the slightly scruffy, but oh so brave and resourceful and her girls. We have thought about a reunion, but…hmmm….
Brigid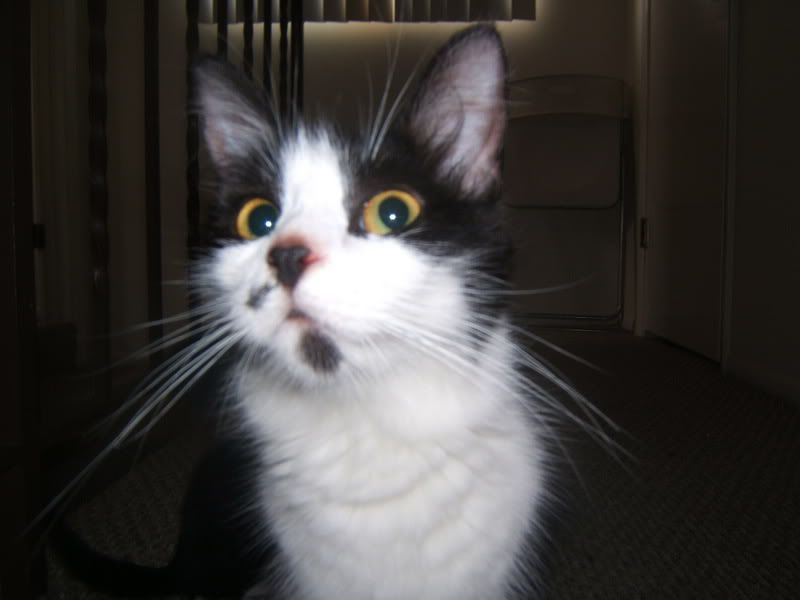 Sophie
Mama Cat
.
Cross-posted to my personal journal.